The Podere Perelli is part of the Artistic Natural and Cultural Park of  the Orcia Valley (www.parcodellavaldorcia.it), recognized by UNESCO as World Heritage.
A unique landscape, with the soft slopes of its hills and the harshness of its crevices and crests of clay, this territory has been a deep source of inspiration for painters and artists throughout Renaissance.
Rich in pathways and naturalistic routes which permit a large variety of excursions (horseriding, hiking and biking), the Orcia Valley is the perfect place to admire typical Mediterranean flora and fauna (www.vacanzeinvaldorcia.it).
At dawn and dusk it's not rare to spot herds of deers lazily grazing in the fields,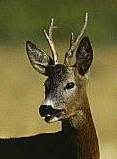 solitary foxes, porcupines, pheasants, plus various bird species from the cuckoo to the hunting hawk and the night owl.
Refreshing walks along country roads which skirt through vinyards, fields, woods and rivers are just out of the door. At Podere Perelli You'll find all the information You may need to explore the area: books, maps, suggestions.